Welcome to

The Evolution Lab
ARE YOU READY?


To Trance-form Your Mind, Body & Life?
Experience & Enjoy Wonderful
Rapid Change Audios, Live Workshops & More!

All sprinkled with hypnosis & love

Come on board with us, to enjoy unleashing your personal Wow.
Participate in our live and interactive self-growth, mind and life experiences to start living the life that you know that you really want and deserve to have.
Want To Take Away Your Pains of Life & Transcend Your Own Conscious Limits?
Enjoy a live workshop, fun challenges, games, practical strategies, mind training audio and printables
Discover your amazing self
Our enriching experience is designed to uncover "You version 2.0".
Enjoy a beautiful journey with like minded people, connect, learn and unleash your inner WoW.
❤ Be seen, be heard, be confident,
Because
YOU ARE ALREADY AMAZING!
Personal Goal Achievement
What do you want to STOP Doing,
Be Able To Do More Easily or Master With Excellence??
⭐Whatever you want to be or do, our programs will help you to get there faster, by empowering you to uncover and action your own inner resources to change your mind, actions & life.
Money Back Guarantee
Notice the benefits and recognise improvements in your life and in your own self growth within the first few weeks of the process, or we will happily refund your money in full.
Be supported, guided by Pippa, and have your hand held throughout the process. ❤
Are you excited to begin ?
Step 1 - Ask yourself : What do I want or need more of in my life?
Step 2 - Choose a program or workshop that will give you more of the thing you need the most.
Step 3 - Show up for the workshop experiences and have fun completing challenges and workbooks or download the self-help programs & hypnosis audios to enjoy on your own schedule in your own time.
Step 4 - Connect and make friends with others on the same journey of growth to share support or to have accountability.
Step 5 - EVOLVE into "you 2.0" and discover amazing new dimensions to your life !! What else is possible for you I wonder?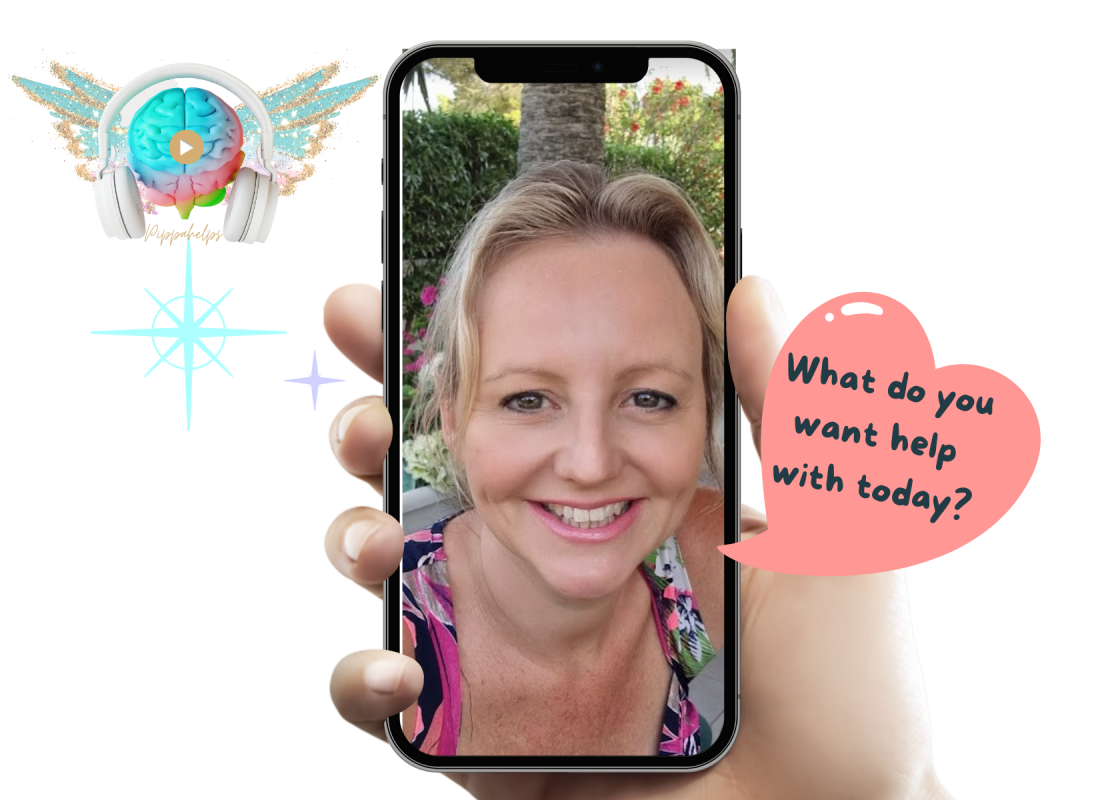 Our exciting online programs
Our tribe has
a few nice things to say....
"I was guided through some techniques, which felt very safe.
Since the session, I have much more energy and regularly exercise. I would definitely recommend and will definitely be doing more sessions with Pippa. In addition, we spoke about positivity and daily exercises to maintain a positive mindset. These have been easy and effective to do and I have used some of them in class with the children I teach."
Nurjan, Primary teacher, UK
"After spending many years in therapy in top clinics in London without any progress, I almost lost faith in ever getting better. Not only has Pippa helped me overcome my childhood phobia, but she has also helped me boost my confidence and make life simply more enjoyable. I now know that I can handle anything and with a smile on my face. I could not recommend her enough!"
Ellen, Investment consultant, london
"Her empathic style and use of techniques has helped me tremendously with the different issues I presented (ranging from anxiety to self doubt). I feel really understood and supported in my therapeutic journey and would wholeheartedly recommend her unique services to anyone in need of therapeutic help. Thank you Pippa!"
Join the community

Stay current. Subscribe to receive my "Secrets and Surprises" emails.
Don´t miss out, be the first to find out !
Our email newsletter, is an indispensable way to discover our latest updates, latest news and opportunities to participate in some of our exciting programs.

Anyone can subscribe. Just fill in your email address above. It's easy to unsubscribe or change your preferences whenever you wish.
Created with